Basic information

Scheduled semester

2. semester Master (according to curriculum)

Cycle

Language

Associated events

lecture 3 SWS and lecture exercise 1 SWS (Vorlesung 3 SWS und Übung 1 SWS)

Audience

Autonomous Systems (M. Sc.) , Computational Linguistics (M. Sc.), Computer Science (B. Sc. / M.Sc.) / exchange Program), Data Science (B. Sc.), Electrical Engineering / Exchange Program), Engineering Cybernetics (M.Sc.) Information Technology (M. Sc.) , Media computer Science (B. Sc.) , Software Engineering (bs. Sc. / M.Sc.),
Lecturer in summer term 2023: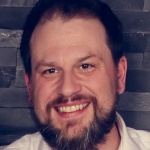 Stefan Wagner
Prof. Dr.
Head of the Empirical Software Engineering Group